Children of the Covid-19 Era
What will school really look like when it reopens in September?
Wow – what a year so far.
So, it's fair to say, that this teaching year has not been like any other. The academic year did not end like we wanted it to. Some of you may not have been in your classrooms since March. For others, you might have got to experience what teaching in the classroom during Covid-19 was like, even if just for a few weeks. I belong in the second camp.
I have been teaching in Thailand since January 2019. My school closed for online learning during late March 2020. However, as Thailand's official numbers were low, the government approved the full reopening of schools. International schools were able to open much earlier than government schools as long as certain measures were put in place.
I won't bore you with the specific details, but the main changes were as follows;
Staggered start and end of days for each year group
Staggered break times and lunch times for each year group
Class and year group 'bubbles'
Every person (child and adult) on site had to pass a thermometer check in the morning
Hands were to be sanitised on entering the premises as well as every time you entered and left a room
Every person had to wear a face mask at all times except whilst eating
Individual desks had to be 1 meter apart from each other
Children were advised to stay 1 meter apart at all times
Children had to have their own resources – no shared resources
Initially, shared spaces like the computer room, library etc were banned until the next phase
No buffet style lunch – children were served their pre-orders at the lunch tables
These changes were daunting. I was worried about so many of those things. And my biggest worry was the children. How would they cope with all these changes? What would their attitude to learning be after so many months away from the premises? Would they follow the guidance? Take any of this seriously? Would I be EXHAUSTED trying to maintain all of these new rules? Would my kids hate school forever?
Honestly. I shouldn't have worried. The kids were AMAZING! They coped waaaaaay better than the majority of adults. And what's more, they were SO incredibly happy to be back at school that they threw themselves into every task with gusto.
I had been teaching my children online via Zoom and Seesaw for the last 3 months.
What I did not expect when they returned was their incredible maturity and independence. It was like my class had been transformed from children into responsible young adults. I could not believe it. They were fantastic!
Somehow, the online learning had made them become responsible for their own learning. A lot of children had taken to this new way of learning like ducks to water. The children learned the functions of Zoom and Seesaw faster than I did – no joke, I had one of them guide me through an activity via Zoom. Oh, I forgot to mention that these are children in Year 2. The technology advantage because of learning at home will surely stand them in good stead for the future.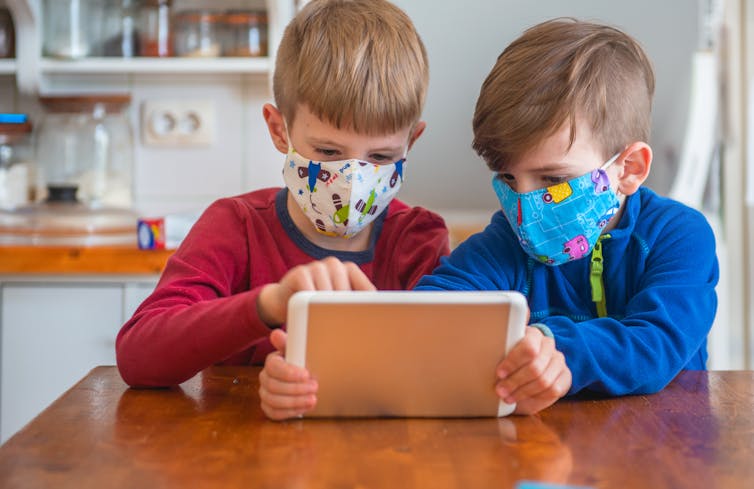 And their long break from the classroom meant that they actually missed school. They missed their friends and they missed me. This meant that they returned with a renewed appreciation of learning.
The enjoyed every second of being in school. And I enjoyed every second of teaching them in school. (Give or take a few seconds).
The other thing to note is because of the restrictions of what kind of activities they could do, I had to be more creative in my approach. This often ended up with more 'fun' lessons. Think more play dough, more art, more design technology, more outdoor lessons and more chalk. (Shouldn't this always be the way?)
Although the environment and rules might be different from the UK, children are very similar the world over. And you'll probably get very similar reactions from the children in your school. My children certainly kept me entertained.
Here are the main personality traits that emerged during Covid-19 teaching;
The rule stickler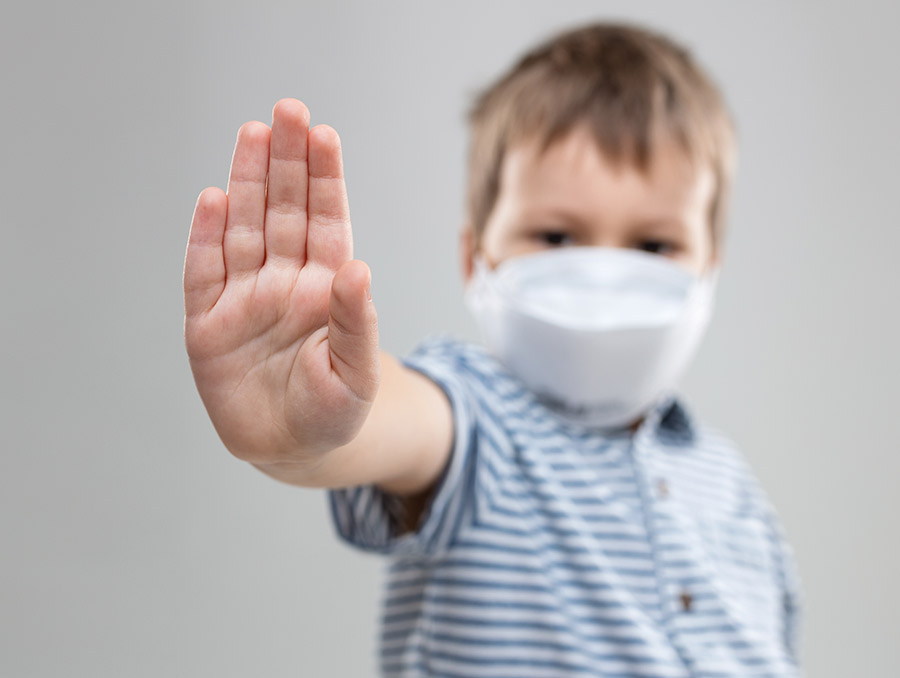 The child that screams ' you're too close!' or '1 meter!' at anybody even daring to break his bubble. Sanitises every 5 seconds. Wears his mask 100% of the time. Will tell others off for not wearing their mask properly – i.e "Teacher – your mask is not covering your nose. There's no point even having a mask on if it's not going to cover your nose." He has ALL the facts about coronavirus. He is right 99% of the time. This kid knows everything.
God loves this kid. He will not get sick.
The well prepared kid
Similar to the rule stickler but this speaks more about the organisation skills of the parent. This child has their own sanitising wipes, sanitising gel, sanitising spray, spare masks, labelled stationary. Everything is in perfect order. And if not, it will be sanitised.
The hyper-sensitive kid
Has a mini breakdown every time somebody coughs or sneezes. May also shout 'Corona!' every time this happens. And then follow it up with 'You're going to die!'. These children are sensitive and mostly misinformed. Probably heard snippets of information or has been scared to the extreme by adults. May be scared to come close or even to speak.
The kid who will not leave your side
This kid is so happy to be back at school and will tell you every day how much she missed you and how much she missed her friends. She could be doing the most mundane task and still be loving every second. This is the sweetest kid and has a renewed love of all things school. Does not want to go home at the end of the day and hates the weekends. Wants to be in school, near you.
The mask joker
This kid will probably drive you the craziest. The mask is on anywhere but his mouth. Favourite place to wear mask – covering eyes. And then will feel around like he's in the dark. The mask has been used in this way to play hide and seek. Will fix mask when you ask him to, and then its back on something else 5 seconds later. Often climbing under tables, rolling around the floor. He is not too concerned with being hygienic. May also pretend the sanitiser spray bottle is a toy gun and shoot it EVERYWHERE.
The 'I forgot' kid
This child forgets everything. Forgets their mask, forgets their spare mask, forgets to wash his hands, forgets to have mask covering mouth, forgets to cover mouth when coughing or sneezing, forgets own pencil case, forgets not to share resources/ snacks, forgets all the social distancing rules, forgets not to touch everything and every one.
The independent child
He has got so used to learning online and self studying that this child does not need your help with anything. He can do it all by himself. Thank you very much.
The nothing has changed child
This kid carries on as normal. Takes everything in her stride. Is exactly the same as she was before lockdown. She has done all her online learning so she doesn't feel worried about falling behind, does all of her work in class, continues talking and playing with her friends and still loves drawing pictures. She is perfectly happy.
These are examples of real children in my classroom but bear in mind, my children are in Thailand and we had different quarantine / lockdown rules. However, whatever children appear in your classroom in September, (and I know you won't be too familiar with them as it is a new school year), they will probably be very grateful to be there. And they will probably also amaze you with their maturity and independence.
So enjoy it while it lasts!